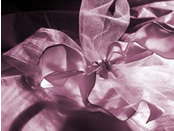 The gift of a stress-free season
Between working, exercising, managing your social calendar and caring for your family, life is more than a full-time job. Then come the holidays, when you're expected to squeeze shopping, cooking, wrapping, decorating and entertaining (and possibly even caroling, if you're really gung-ho) into your already maxed-out schedule.
Electronic holiday gifts should boost battery sales
Industry experts predict that Santa's bag will be stuffed with electronics this holiday season. As a result, retailers can count on a strong third quarter for battery sales.
A holiday without gifts brought Christmas joy
For the first time in my life, I exchanged no Christmas gifts with my family. For two decades, I had fussed about the consumerism of Christmas, the ridiculous overemphasis on tinsel and toys, the corruption of a simple religious holiday. But until this year, I had never dared spurn the gift exchange.
Cool Tools: Top 10 Gift Guide insights
In addition to the 17 products listed in those pages, we've got more than 130 other fine gift-giving ideas online (www.nwfusion.com, DocFinder: 4729). Over the past few months the Cool Yule Tool elves have opened, installed, tested, re-tested, played with and repacked several gadgets, devices and other entertaining products.